Sterilizers
( number of products:

3

)
Discover unique toothbrush sterilizers
In this category we offer unique toothbrush sterilizers that impress not only in appearance. Taking care of oral hygiene involves not only buying the right accessories, but also using them correctly. According to the recommendations, the toothbrush should be replaced at least once every three months. In addition, its bristles should be protected from bacteria. The offered Sterilizers accommodate one toothbrush, which ensures maximum hygiene. In addition, sterilization takes just 3-minutes, and is performed using safe ultraviolet light.
Choose the variant that suits you best
The offered toothbrush sterilizers are available in several color variants. This allows each customer to choose the perfect model not only for himself, but also for loved ones. The product is equipped with a battery charged using USB. Check out the full offer now and discover all the advantages of using the sterilizer every day.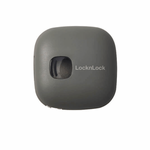 149,00 zł

/ szt.

incl. VAT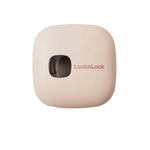 149,00 zł

/ szt.

incl. VAT
149,00 zł

/ szt.

incl. VAT