Hurom HH(HU-700) burgundy Extruder HH-EBE06
Advanced SST technology Hurom slow-release juicers are characterized by a high level of workmanship, which is largely influenced by the materials used in their production. Thanks to the use of an extremely resistant to damage screw
Designed for you
The world's first
The world's first slow-running juicer has been developed and patented by Hurom ("Vertical Cold Press Juicers")
Quiet and easy to clean
The quiet motor allows you to start your morning without causing a fuss, and cleaning only takes a few minutes.
Safe juice squeezing
Hurom juice squeezers are 100% BPA-free and have no blades or sharp parts, making them safe for your whole family.
Delicious, unprocessed juice
.
Slow-speed juicing allows you to extract more juice that retains its flavour and nutritional value for up to 72 hours.
More nutrients, minimal oxidation
Natural auger shaft movement minimises degradation of valuable nutrients, ensuring that the natural flavour and nutritional value of the juice is retained.
Advanced SST technology
Hurom™ slow-running juicers hurom juicers are characterized by a high level of workmanship, which is the materials used in their production have a significant impact on their quality. Thanks to the use of an extremely resistant to uLTEM material in the screw shaft, the engineers designing the Hurom HH managed to the Hurom HH design engineers have developed the Slow Squeezing Technology (SST), which is based on sST is a method of slow and low-temperature separation of juice from pulp. This preserves most of the nutrients and vitamins contained in the fruit and vegetables used. As a result of this process we obtain a delicious juice rich in natural minerals that are irretrievably lost in the process of obtaining juice using traditional juicers irretrievably lost.
---
Tasty juices every day
The great potential of the Hurom HH juicer lies in its multifunctionality. By using this device in a short time you can prepare hurom HH juicer's great potential lies in its multifunctionality the Hurom HH juicer's great potential lies in its versatility. The choice of of fruit and vegetables used depends only on your imagination user's imagination. Made of ultra-strong ULTEM, the worm shaft can handle even the toughest nuts, and thanks to the Hurom HH is a safe way to make your food Hurom HH is also safe to use when preparing meals for children.
---
High performance
By designing a properly internal construction of the body, the designers of the model Hurom HH model designers have effectively reduced the noise coming out of the engine chamber engine chamber. At the same time they provided effective protection also against its overheating. For the correct temperature during operation is responsible a separate safety system is responsible for the correct temperature during operation. Noise level of 30 dB and power consumption of 30 dB and a power consumption of less than 150 W ensure energy-efficient energy-efficient operation and maximum comfort for the user.
---
Extremely easy to clean
In addition to the advanced low-speed technology, the Hurom HH has an exceptionally ergonomic cleaning cleaning system. Just pour about a litre of water into the machine and run it for a while so that the silicone wiper inside the silicone wiper inside cleans the sieve of any remaining raw materials. Taking the juicer apart is also intuitively easy - all the parts can be conveniently washed all components can be conveniently cleaned under running water with the included brushes. The Hurom HH is also equipped with separate waste container, which can be just as easily the Hurom HH is also equipped with a separate waste container, which can be just as easily emptied and cleaned after use.
---
Convenient transportation
The juicer is designed the Hurom HH is designed to make storing and carrying it as convenient as possible for the user the machine has been designed to make storing and carrying it as convenient as possible. On both sides of the device there are non-slip handles on both sides of the device, which effectively stabilize it during transport. A big weight of the juicer oscillating around 6 kilograms kilograms.
---
Three colors
The manufacturer offers for the model Hurom HH three color variants. The burgundy variant will very clear accent in any room, which may prove to be a big plus for more demanding users. For interiors rustic style, filled with wood or maintained in light the best choice is a juicer in white white. The combination of silver with black, on the other hand, will prove useful in practically every interior.
Components - contents of the box
Main body
Batching chamber
Bowl
Bowl
Screw shaft
Rotating brush
Strainer for clear juices
Juice container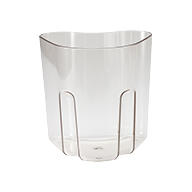 Pulp container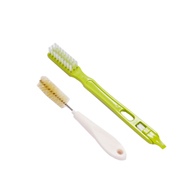 Cleaning brushes
Pusher
User manual
Recipe book
RPM of the sqeezing screw
Juice density control lever
HUROM - only original products.
Buy only original products from the Polish distribution of Hurom.
Produced under the HUROM warranty.
Premium quality - made in South Korea.
Make sure you have the highest quality.
Register your Hurom squeezer to receive a 10 year parts warranty.
---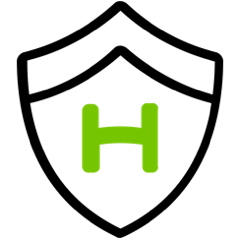 Our Slow juicers are covered by a 10-year manufacturer's warranty*.
*2 years manufacturer's warranty, plus an additional 8 years warranty if you register your product.