Hurom HN burgundy HN-RBC11 extruder
Slow Squeezing Technology Elegant design, high quality workmanship and qualities that you will not find in traditional juicers is Hurom HN. Modern and at the same time universal juicer, in which you can also prepare other juices
Designed for you
The world's first
The world's first slow-running juicer has been developed and patented by Hurom ("Vertical Cold Press Juicers")
Quiet and easy to clean
The quiet motor allows you to start your morning without causing a fuss, and cleaning only takes a few minutes.
Safe juice squeezing
Hurom juice squeezers are 100% BPA-free and have no blades or sharp parts, making them safe for your whole family.
Delicious, unprocessed juice
.
Slow-speed juicing allows you to extract more juice that retains its flavour and nutritional value for up to 72 hours.
More nutrients, minimal oxidation
Natural auger shaft movement minimises degradation of valuable nutrients, ensuring that the natural flavour and nutritional value of the juice is retained.
Slow Squeezing Technology
Elegant design, high quality workmanship and qualities which are hard to find in traditional hurom HN. Modern and at the same time universal juicer, in which you can also prepare other liquid dishes, including soups and oatmeal for toddlers. Healthy, tasty and convenient.
The Hurom HN literally squeezes fruit, without destroying it. They retain all their properties, and each successive glass of juice delights with its taste and aroma. The chamber chamber is tightly sealed so there is no oxidation and the juices retain maximum freshness. In addition, the prepared juice is thoroughly stirred directly in the chamber before it goes straight to the into your glass. At the top there is a wide funnel, which is wide funnel at the top, which is sufficient to accommodate any fruit and vegetables.
Thanks to maintaining the right angle of the pouring hole, the finished fruit or vegetable drink the wide funnel is just big enough to hold any fruit or vegetable you like. By adding milk or water, you can prepare soup or porridge for yourself as well as for your kids and you can be sure that your drink or meal is really healthy really healthy.
---
Attractive and unique design
This juicer stands out because of its design. W the set includes several elements, the assembly of which does not pose and operation of the completed juicer is a pure pleasure pleasure. A 500 ml bowl has been chosen, in which can easily prepare juices from any fruit and vegetables. The Slow Squeezing Technology is a novelty that cannot be found in traditional, typical juicers. In the latter in the latter, fruit and vegetables are treated with sharp blades, which destroyed, and in addition they lose their nutritional values, taste and pleasant aroma taste and pleasant aroma. What we get is a juice that does not really provide us with the vitamins, enzymes and nutrients that we we care about.
The device is equipped with a auger shaft. In addition, you can count on 76 revolutions per minute, thanks to the induction motor. In the set we find two sieves, the sieve with small holes is made of ULTEM, while the one with the large holes is made of polyethylene. Ultem is a material ultem is a high quality material, more durable and definitely better than pP plastic used in some extruders. In turn, the filter mesh filter is made of stainless steel. Hurom HN guarantees very easy to clean. Just pour water inside the machine, so that the special silicone wipers placed on the basket, cleaned the strainer from this makes the final cleaning under running water much easier this makes the final washing under running water much easier. Convenience during use and very simple make this juicer a perfect device for to prepare healthy dishes made of fruit and vegetables.
---
Quiet operation
Hurom HN is recognized around the world The Hurom HN is recognized around the world and is found in more and more homes. For use in home conditions allows for quiet operation. It is also convenient to install, convenience of use, and above all a guarantee that the fruit juices, vegetable juices, soups or porridge will be fresh, aromatic and always delicious. Not devoid of any nutritional value.
---
Colours
The Hurom HN Juicer is available in two colour variants - silver and burgundy. The palette of palette of colours allows you to match the machine to the style and taste of the user. The exceptionally attractive design of the HN model model guarantees that it will find its place both in modern and space.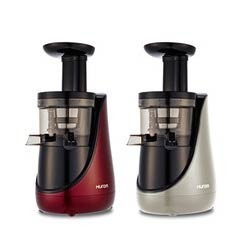 Components - contents of the box
Main body
Batching chamber
Bowl
Worm shaft
Rotating brush
Strainer for clear juices
Thick juice strainer
Juice container
Pulp container
Cleaning brushes
Pusher
Accessory stand
User manual
Recipe book
RPM of the sqeezing screw
Juice density control lever
HUROM - only original products.
Buy only original products from the Polish distribution of Hurom.
Produced under the HUROM warranty.
Premium quality - made in South Korea.
Make sure you have the highest quality.
Register your Hurom squeezer to receive a 10 year parts warranty.
---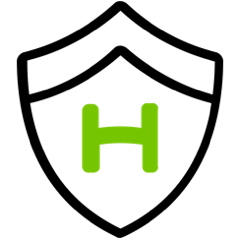 Our Slow juicers are covered by a 10-year manufacturer's warranty*.
*2 years manufacturer's warranty, plus an additional 8 years warranty if you register your product.