Squeezer Hurom HR HR-BBE14
The luxurious model of the PREMIUM series of Hurom compressors. The HR model is distinguished by its unique design and style. An ideal choice for those who want to own special things.
Designed for you
The world's first
The world's first slow-running juicer has been developed and patented by Hurom ("Vertical Cold Press Juicers")
Quiet and easy to clean
The quiet motor allows you to start your morning without causing a fuss, and cleaning only takes a few minutes.
Safe juice squeezing
Hurom juice squeezers are 100% BPA-free and have no blades or sharp parts, making them safe for your whole family.
Delicious, unprocessed juice
.
Slow-speed juicing allows you to extract more juice that retains its flavour and nutritional value for up to 72 hours.
More nutrients, minimal oxidation
Natural auger shaft movement minimises degradation of valuable nutrients, ensuring that the natural flavour and nutritional value of the juice is retained.
STYLISH AND ELEGANT
The luxurious PREMIUM Hurom HR model with a unique design.
Luxurious in every way
The new design of the body, bowl and lid makes all the elements all elements create a compact unique design.
Ergonomics and comfort
The location of the buttons on the side of the housing improves the ergonomics. New microstep buttons with LED backlighting provide information the new microstep buttons and LED light-up display indicate the operating status of the device.
Smart solutions
LED backlight and beeper provide information on the operating status of the lED illumination and beeps provide information on the juicer's operating status, as well as warning of incorrectly fitted overloading of ingredients.
Cleaning function
Innovative automatic cleaning function. At the press of a button button the brushes move alternately in both directions, cleaning the squeezing parts even more thoroughly.
Components - contents of the box
Main body
Batching chamber
Bowl
Screw shaft
Rotating brush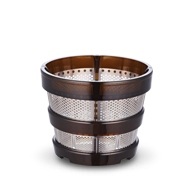 Strainer for clear juices
Thick juice strainer
Juice container
Pulp container
Cleaning brushes
Pusher
User manual
Recipe book
RPM of the sqeezing screw
Juice density control lever
HUROM - only original products.
Buy only original products from the Polish distribution of Hurom.
Produced under the HUROM warranty.
Premium quality - made in South Korea.
Make sure you have the highest quality.
Register your Hurom squeezer to receive a 10 year parts warranty.
---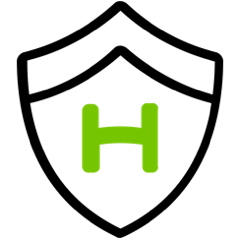 Our Slow juicers are covered by a 10-year manufacturer's warranty*.
*2 years manufacturer's warranty, plus an additional 8 years warranty if you register your product.