Hurom Juice glass jar 300 ml
Hurom glass jar with a capacity of 300ml.Durable and lightweight, ideal for storing juice and food.Can be used to store both cold and hot drinks.Airtight seal protects contents from losing freshness.Rubber band prevents slipping
Designed for you
The world's first
The world's first slow-running juicer has been developed and patented by Hurom ("Vertical Cold Press Juicers")
Quiet and easy to clean
The quiet motor allows you to start your morning without causing a fuss, and cleaning only takes a few minutes.
Safe juice squeezing
Hurom juice squeezers are 100% BPA-free and have no blades or sharp parts, making them safe for your whole family.
Delicious, unprocessed juice
.
Slow-speed juicing allows you to extract more juice that retains its flavour and nutritional value for up to 72 hours.
More nutrients, minimal oxidation
Natural auger shaft movement minimises degradation of valuable nutrients, ensuring that the natural flavour and nutritional value of the juice is retained.
Hurom glass jar with a capacity of 300 ml.
Durable and lightweight, ideal for storing juice and food.
Can be used to store both cold and hot beverages.
Tight seal protects the contents against loss of freshness.
Rubber band prevents the jar from the jar from slipping out of your hand.
Dimensions:
height: 120 mm
diameter: 78 mm
HUROM - only original products.
Buy only original products from the Polish distribution of Hurom.
Produced under the HUROM warranty.
Premium quality - made in South Korea.
Make sure you have the highest quality.
Register your Hurom squeezer to receive a 10 year parts warranty.
---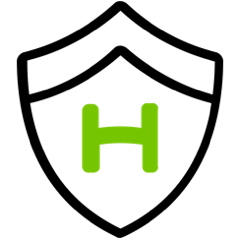 Our Slow juicers are covered by a 10-year manufacturer's warranty*.
*2 years manufacturer's warranty, plus an additional 8 years warranty if you register your product.