Hurom H310A - New slow juicer #SLIMLIFE
SLIME LIFE
H310A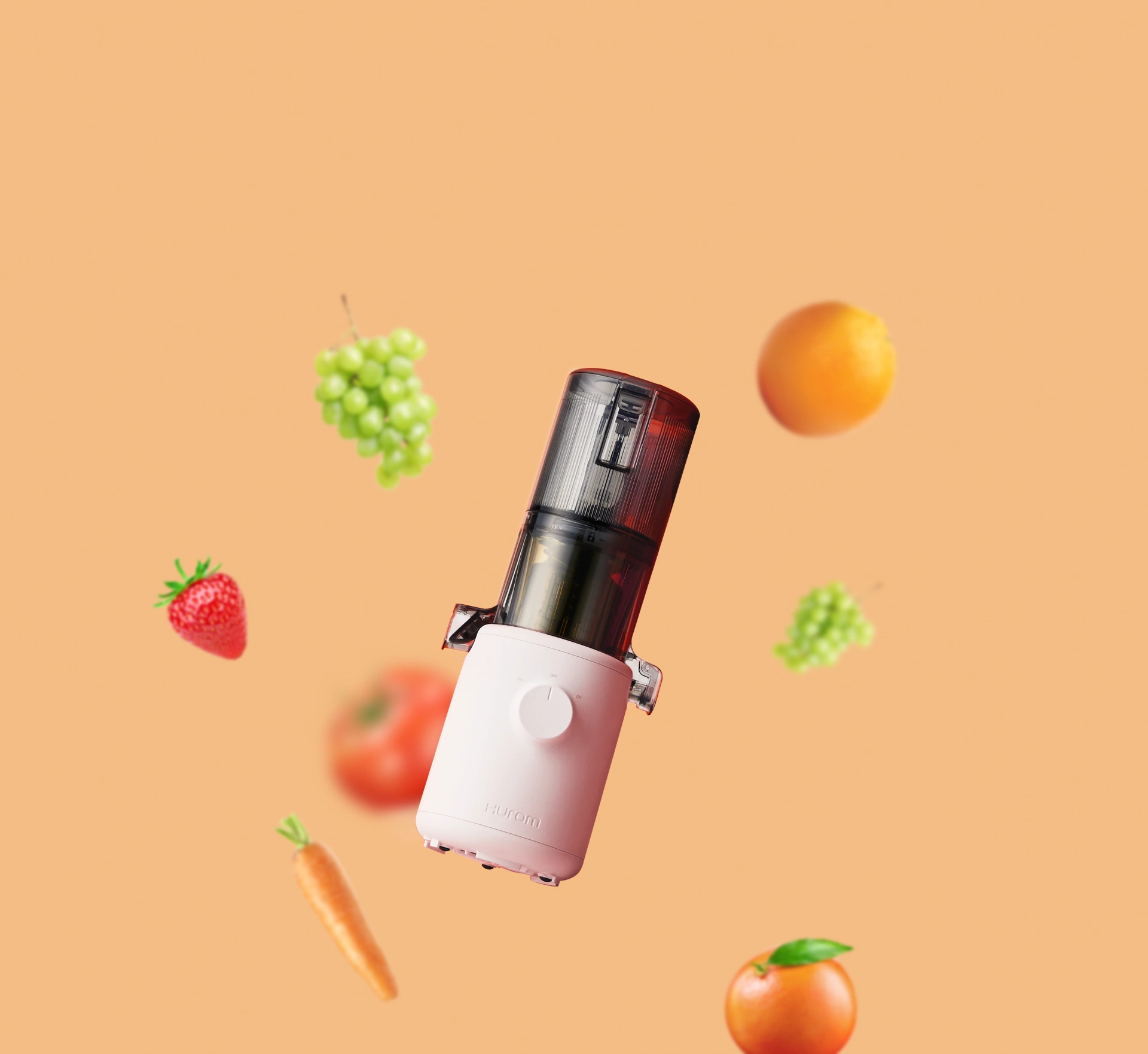 It is difficult to consume the recommended intake by just eating fruits and vegetables.
"World Health Organization (WHO)" recommends to consume 400g of fruits and vegetables every day. But, in our busy daily lives, it is difficult to fulfill this daily recommended amount.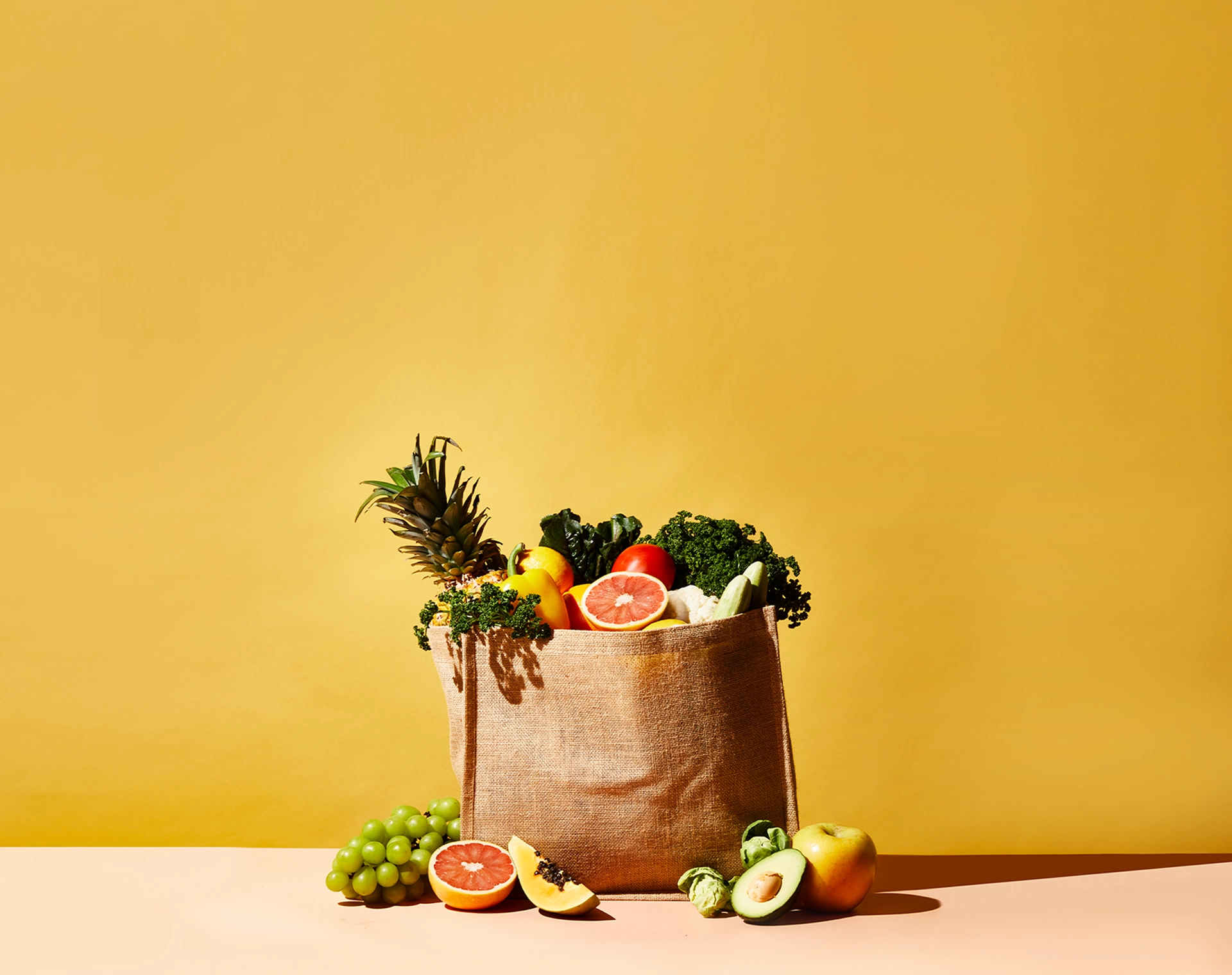 Fill your recommended daily intake, with one glass of Hurom juice.
Fruits and vegetables that are difficult to eat raw in large amounts can be easily consumed as Hurom juice. The rich nutrients in fruits and vegetables and the nutrients contained in discarded seeds and peels can be consumed quickly and easily with a glass of Hurom juice.
Healthier way to drink juice. Hurom juice
Slow squeezing technology that gently extracts juice
The "Slow Squeezing technology" developed by HUROM is the way to extract only the undiluted liquid of the ingredients by slowing pressing them using powerful force. It utilizes healthy and innovative technology that reduces the loss of nutrients, which is not visible but may occur during extraction, while maximizing the colors and scents to help enjoy the ingredients' original flavors and nutrients.
* Depending on the type or condition of the fruits and vegetables, the loss of nutrients, generation of heat, oxidation and other changes may vary.
The slimmer size,
A wider kitchen space
More minimal and compact product size allows it to be freely placed anywhere in the kitchen. The process of preparation and juicing has been simplified, freeing up your kitchen space.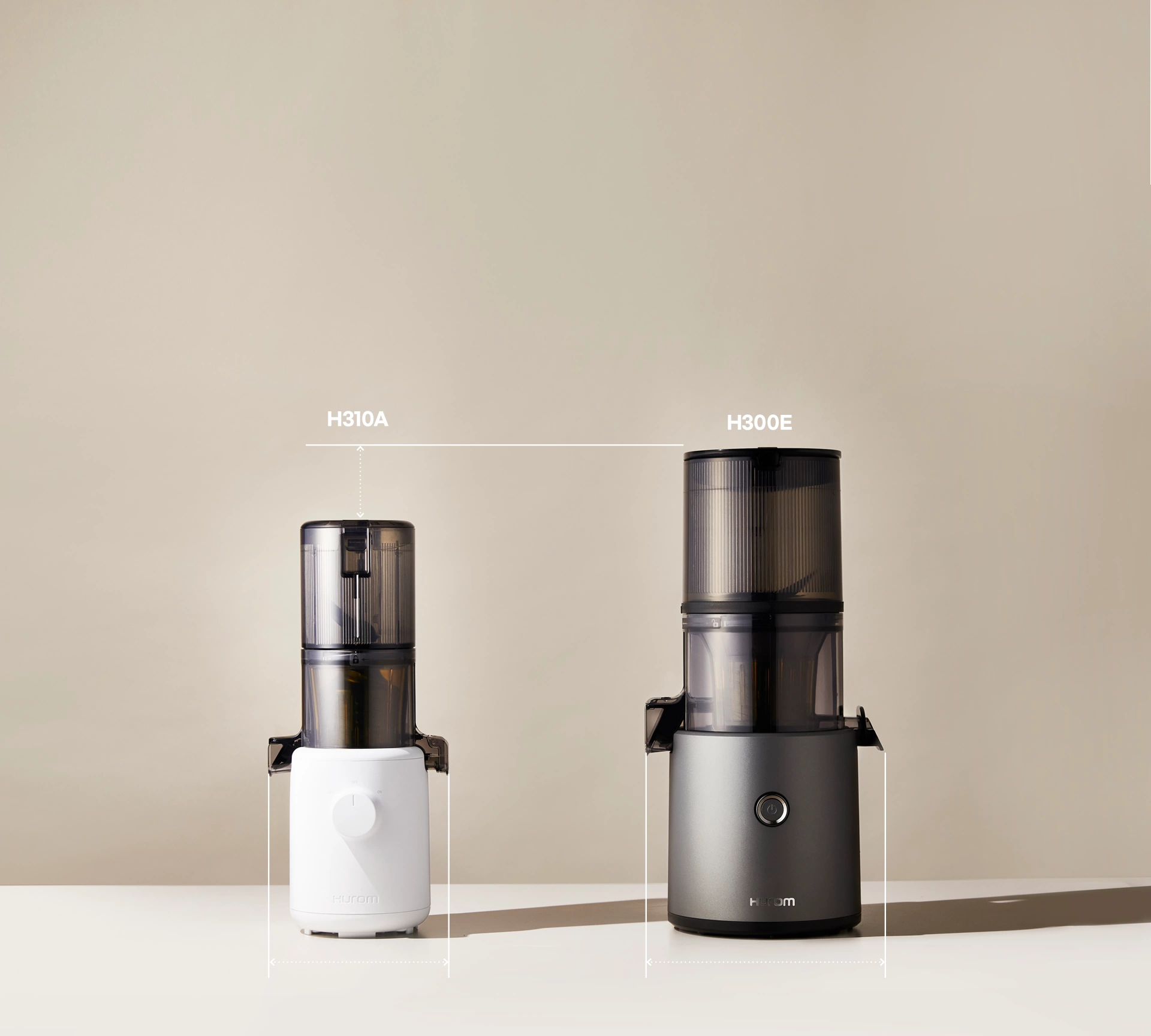 The lighter
weight
Symmetric body balance that gives
you stability,3.4kg, lighter body
< 6.5 kg (H200) -> 3.4 kg (Slim) >
It's convenient to move around,
It's convenient to use.
Kup teraz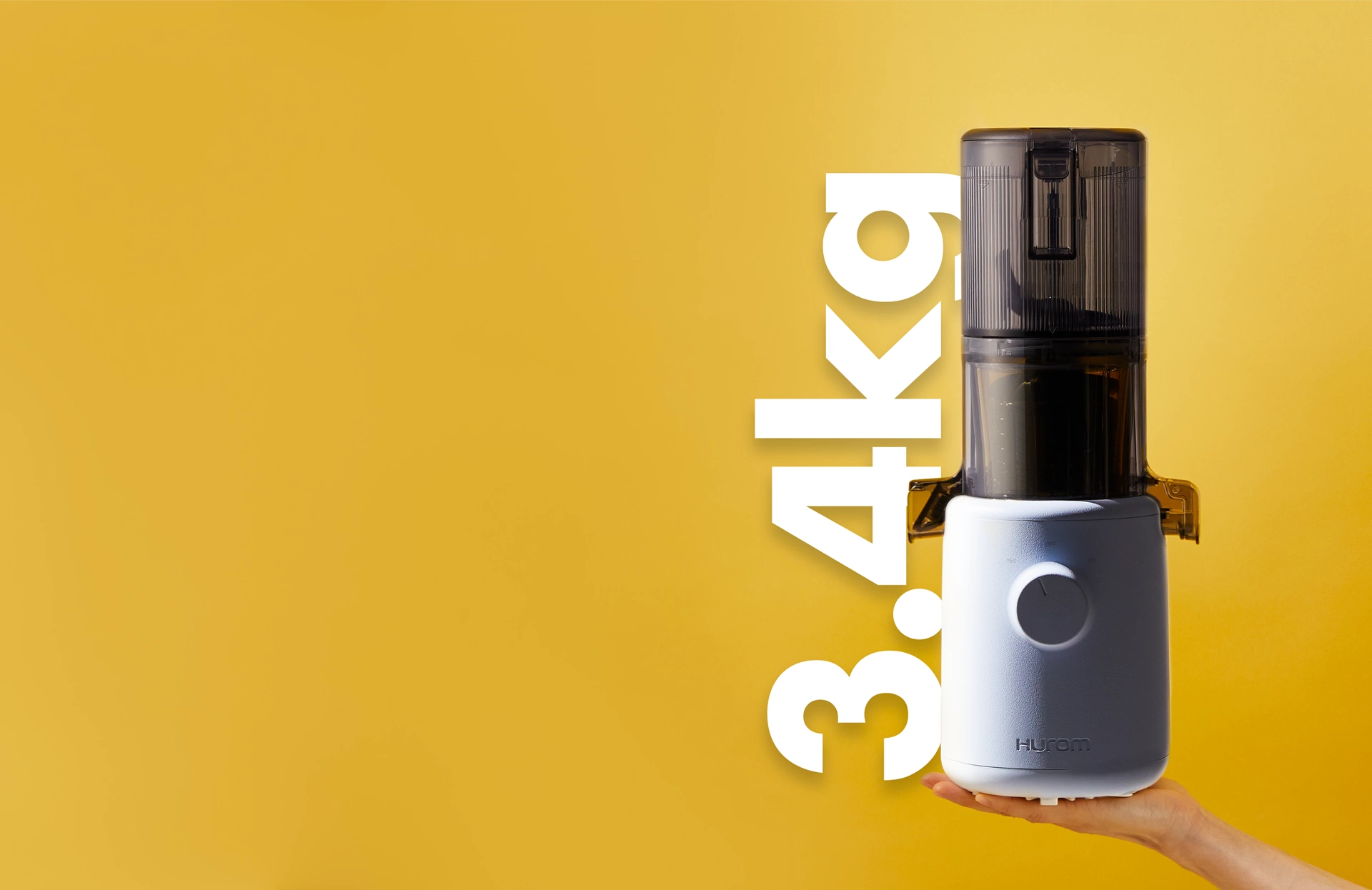 More relaxing time
Allow yourself to relax more thanks to "Slim". It works on its own without having to pay close attention Smart "Slim" cuts and juices automatically
With "Slim", enjoy relaxation no matter the time and place.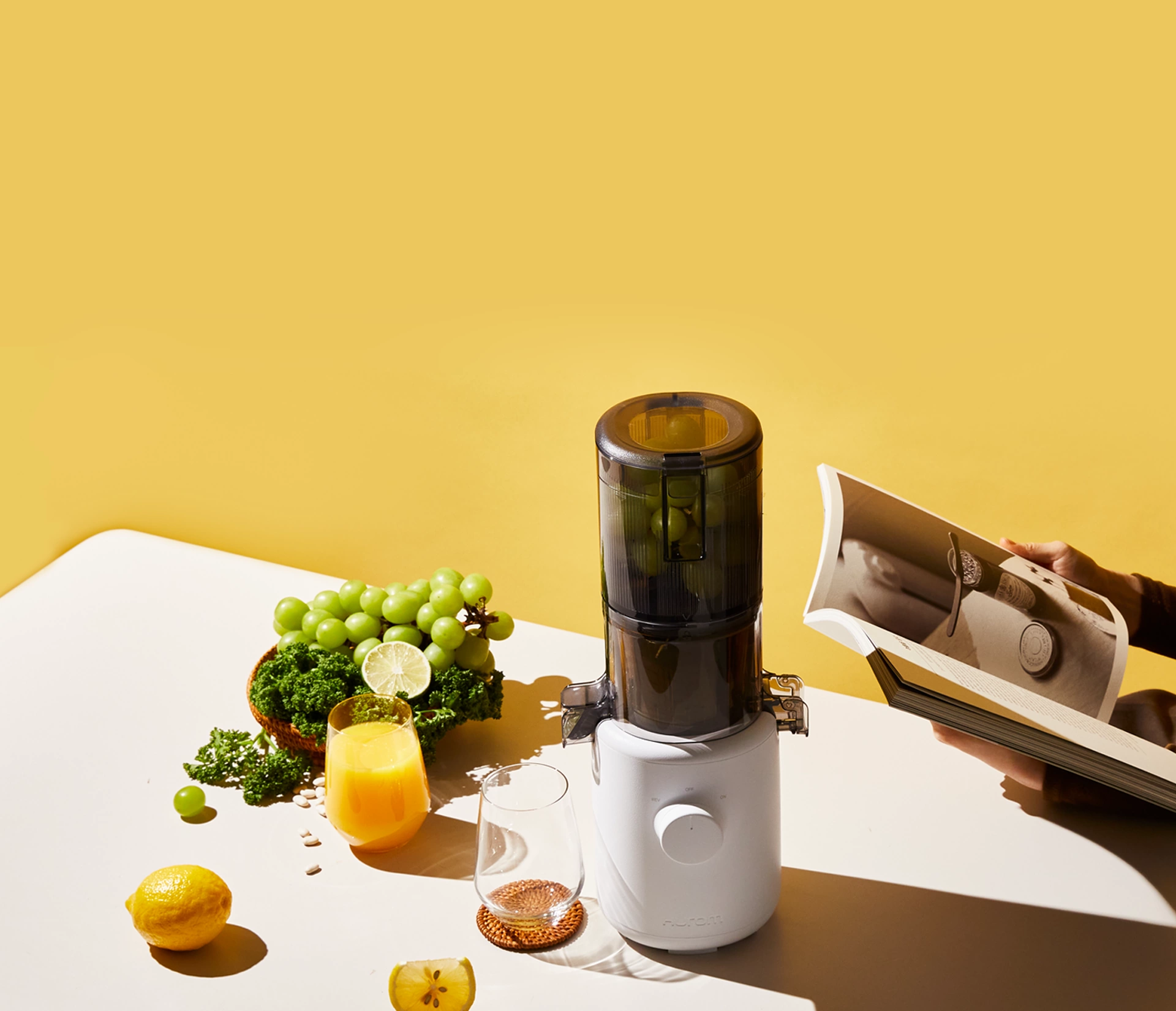 Convenient with minimal touches
"Slim" does not require too many touches. The compact but expansive hopper space holds a sufficient volume of ingredients. Simply chop the ingredients into sizes that can fit in the hopper and trim the parts that cannot be juiced.
Smart juice processor
Even if ingredients with minimal prep time are inserted, "Slim", to which the Smart Juicing Process is applied, automatically chops them and extracts juice.
Kup teraz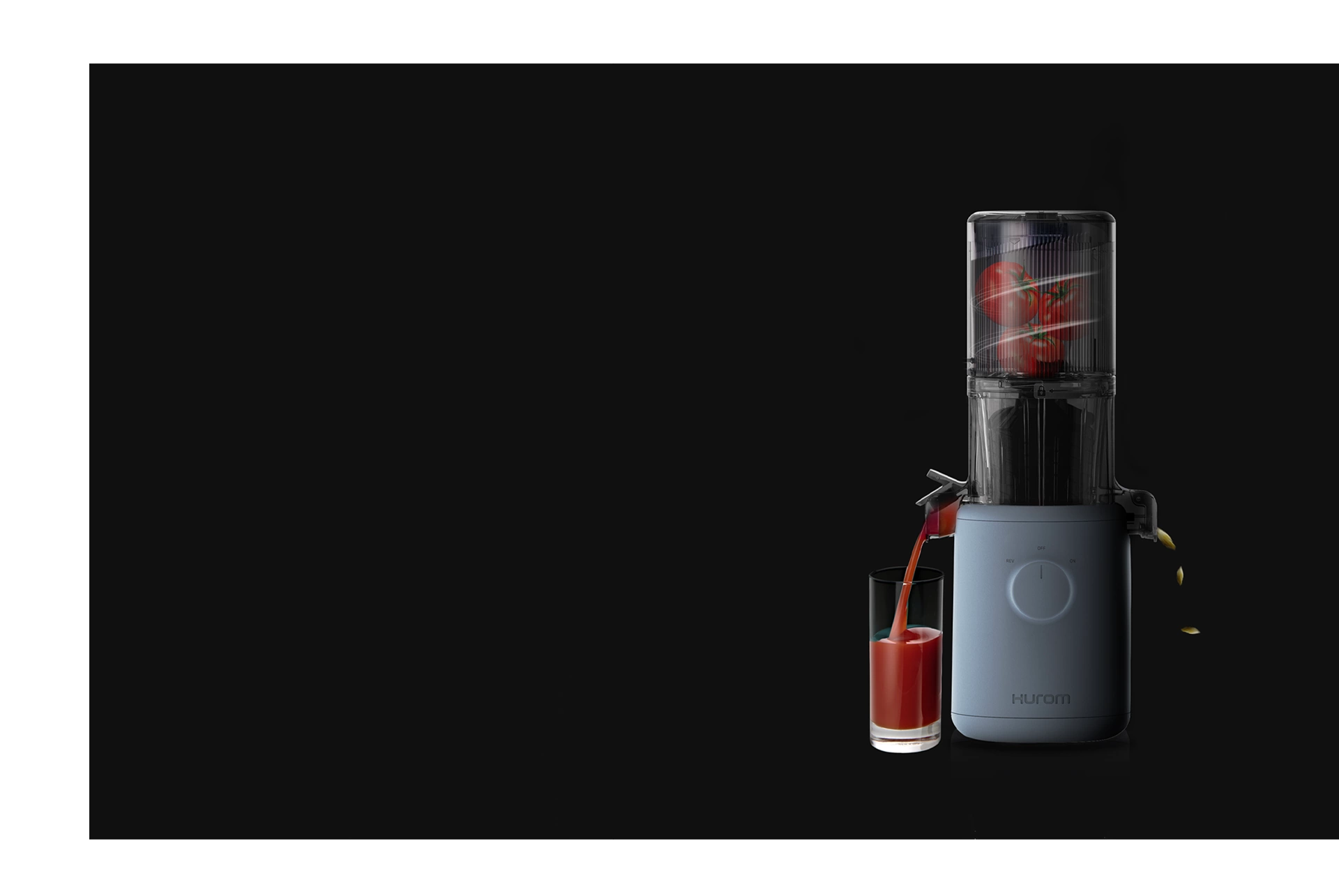 All-in-one multi-screw without having to replace filter
Simpler parts, easier assembly All-in-one multi-screw with more diversified extraction features
Diverse recipes
From undiluted juice containing the freshness of fruits and vegetables and the tasty and healthy nut milk to the vegan, single-meal juice considering both your body and the environment and smoothie bowls and handmade yogurt bowls that provide excitement to our daily lives,
all-in-one multi-screw is all you need without having to replace the filter. No matter your preference, enjoy it conveniently and healthily with "Slim".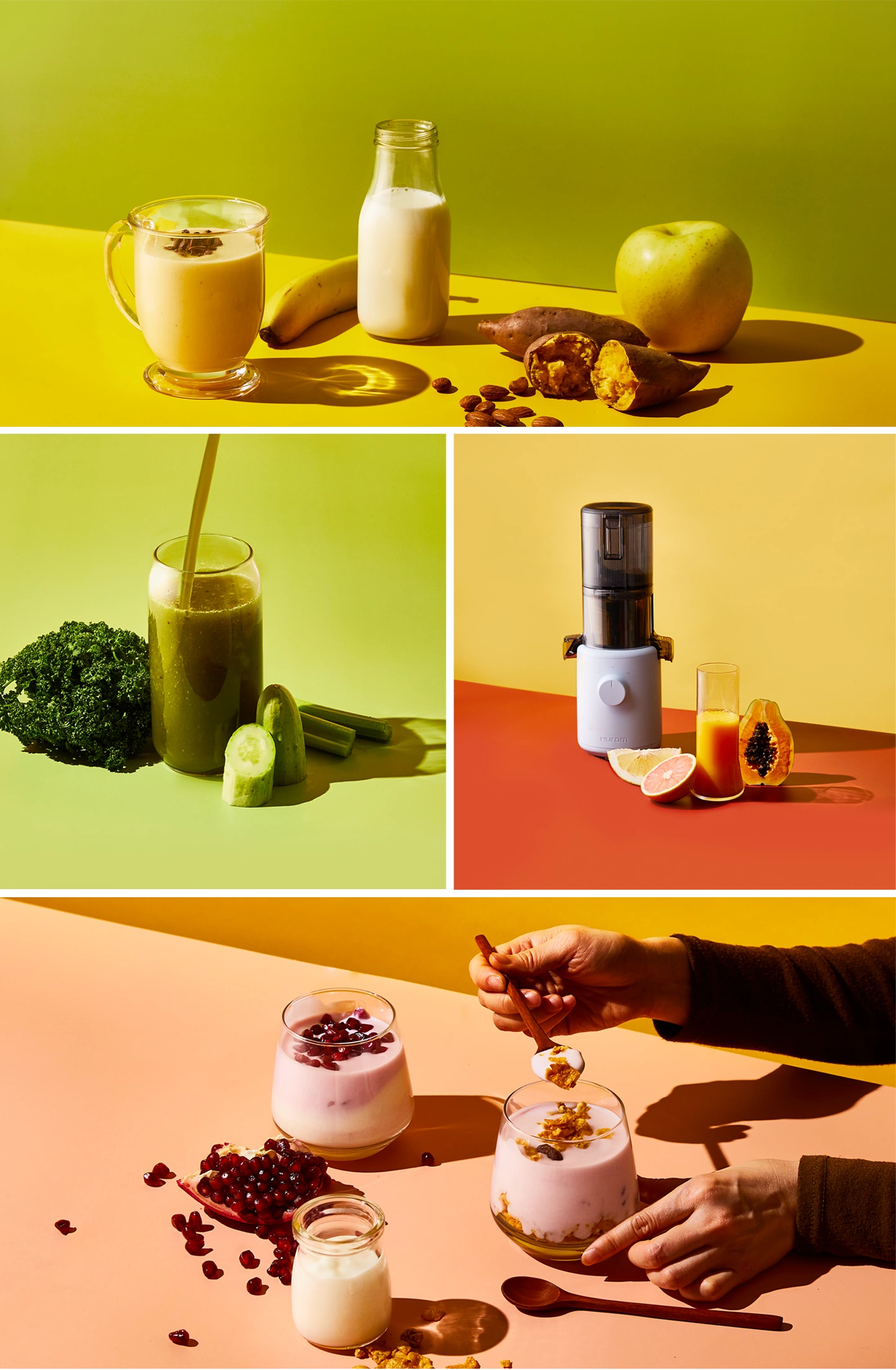 Quiet motor at all times
It remains quiet as it applies a low-noise motor. Slim's average of 45 decibels is quieter than the decibels of a typical living room.
*Korea Disease Control and Prevention Agency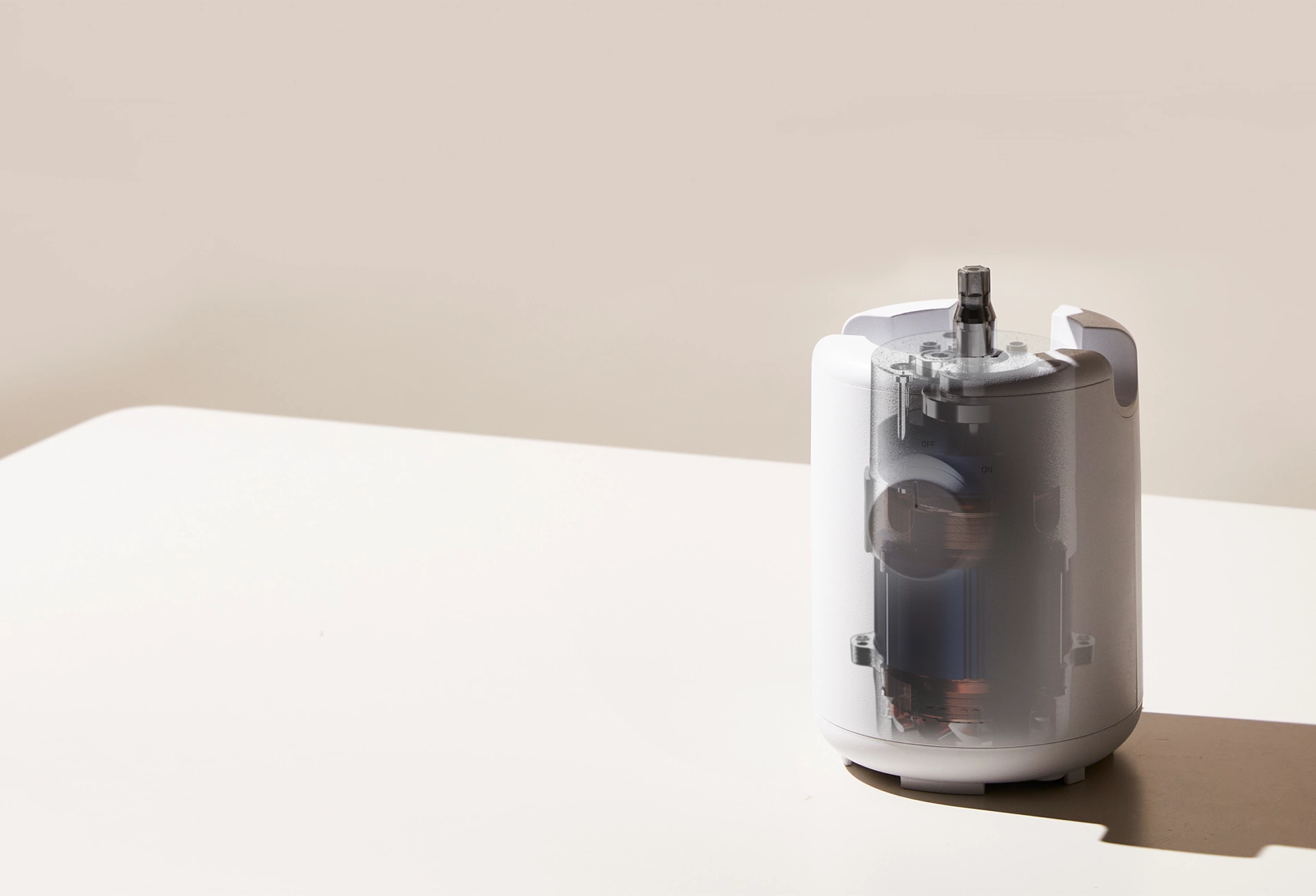 Slim but solid detailed features
"Slim", which needs to perfectly suit your lifestyle More precise and meticulous from trivial but detailed features to safety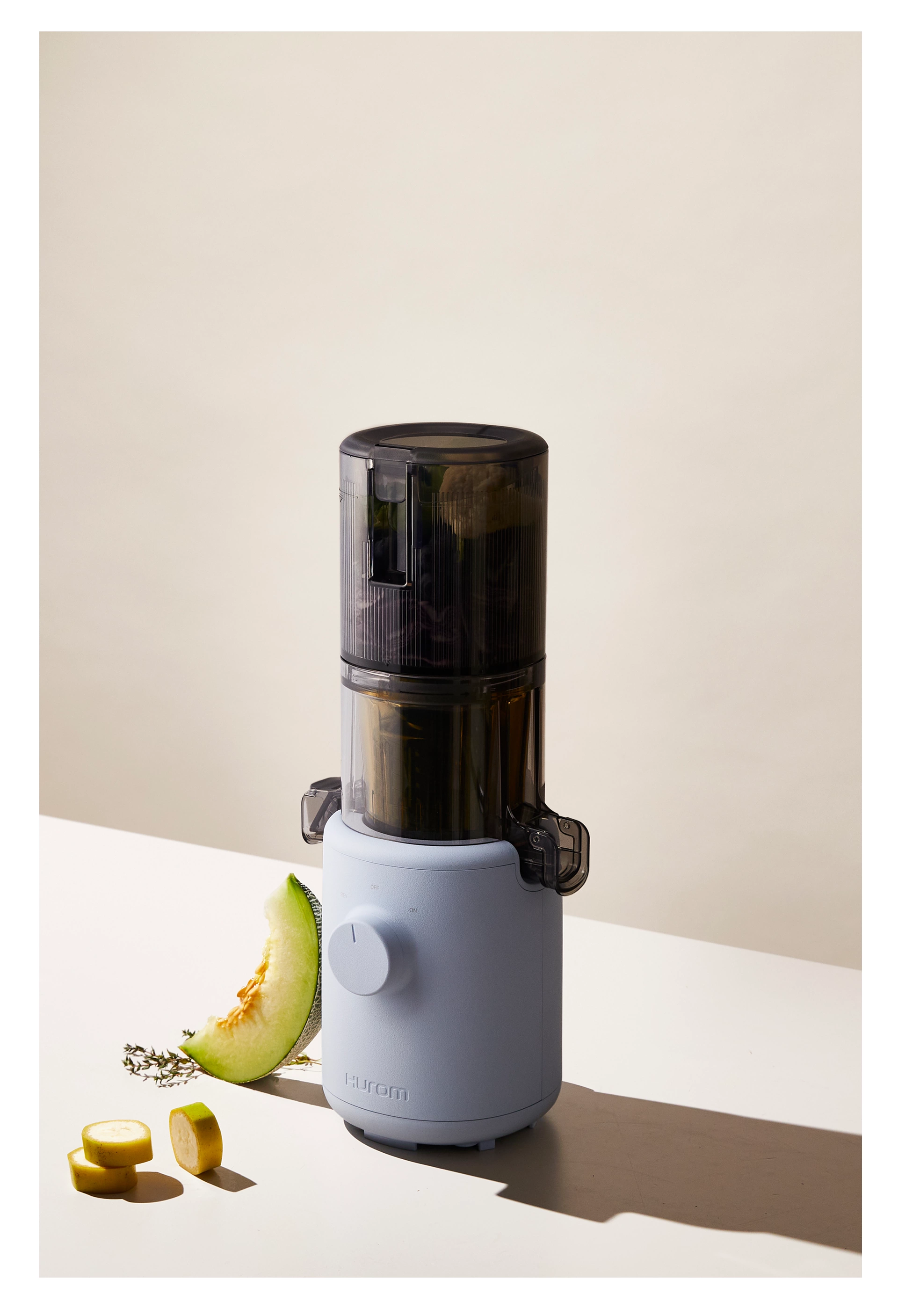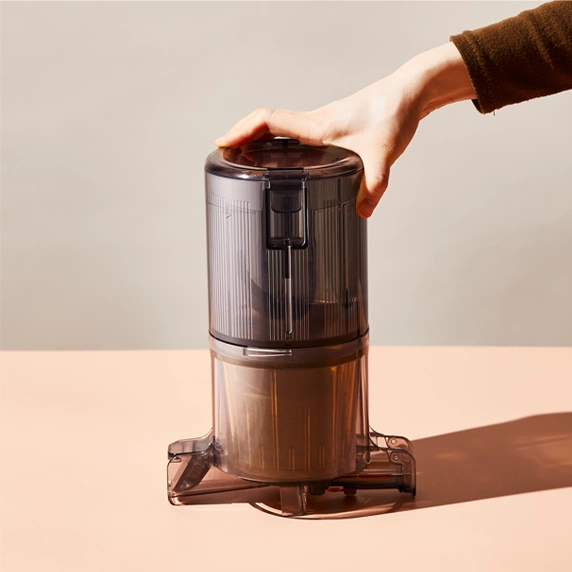 The size that you can grab with one hand
It applies the diameter of a compact product that can be held in one hand and a palm-sized structure that can be turned and opened easily, which enables easy use.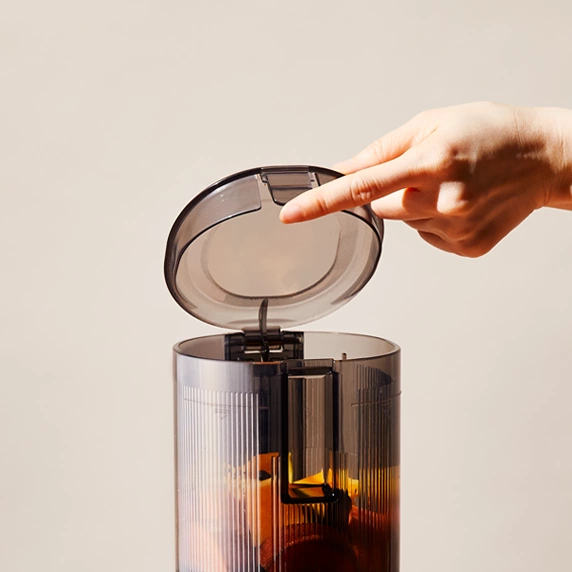 Hopper cover that opens easily
The hopper cover made of an intuitive and convenient structure can be easily opened and closed anytime. If the cover is opened during extraction, it automatically stops the operation for safety.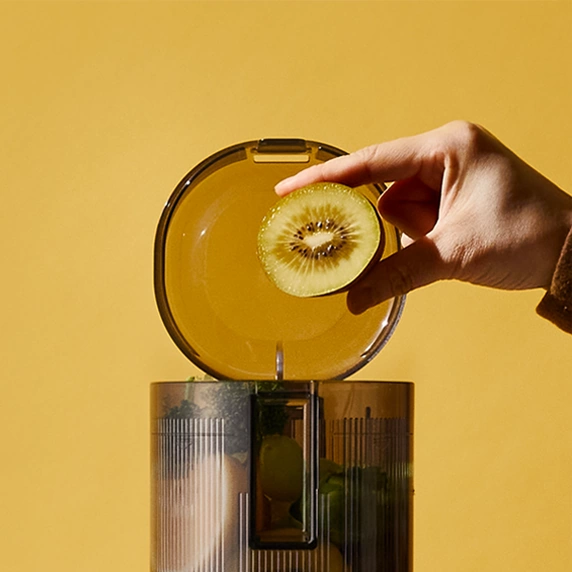 Easy insertion in the middle, automatic restart
Additional ingredients can be inserted anytime. Even if the hopper cover is opened and then closed during extraction, it automatically restarts the previous operation.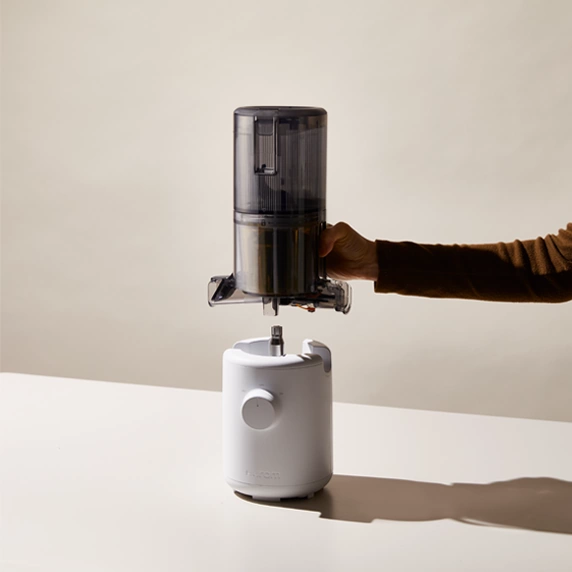 Easy assembly
"Slim" can be assembled in a very simple, intuitive way without any special procedure.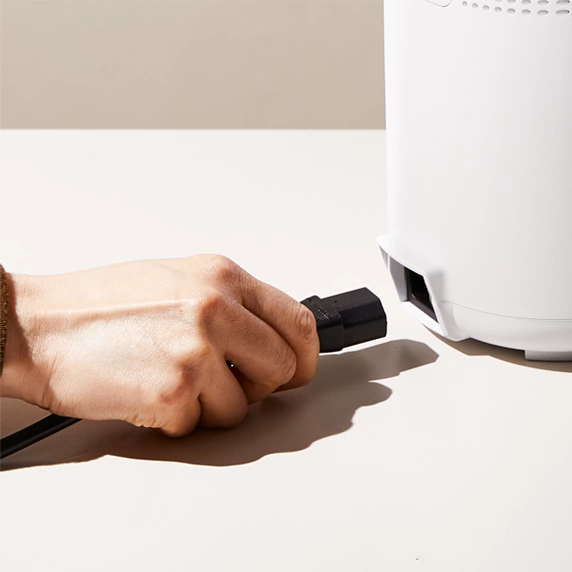 Detachable power cable
It applies a detachable cable, which can be conveniently stored even after use, for clean usage anywhere.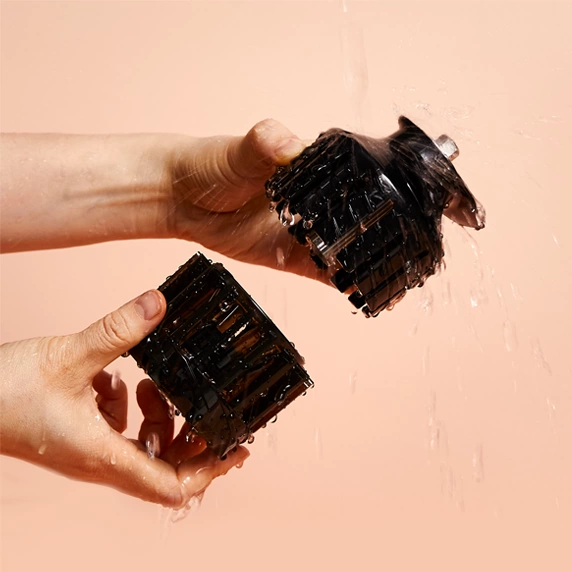 Convenient cleaning
User-oriented, easy-wash type that can be conveniently detached and can be easily cleaned under running water!
Harmonious anywhere
Slim, a harmonious form that covers various spaces regardless of structure and color Sensuous skin texture and simple but intuitive power dial. Unnecessary lines have been removed and it has been filled with refined comfort.
Your own colors, your own edge
Personalized colors that stimulate one's senses Trendy and diverse colors are applied to widen the selection to tailor to any kitchen space and preferences
What is your own color and your own "Slim"?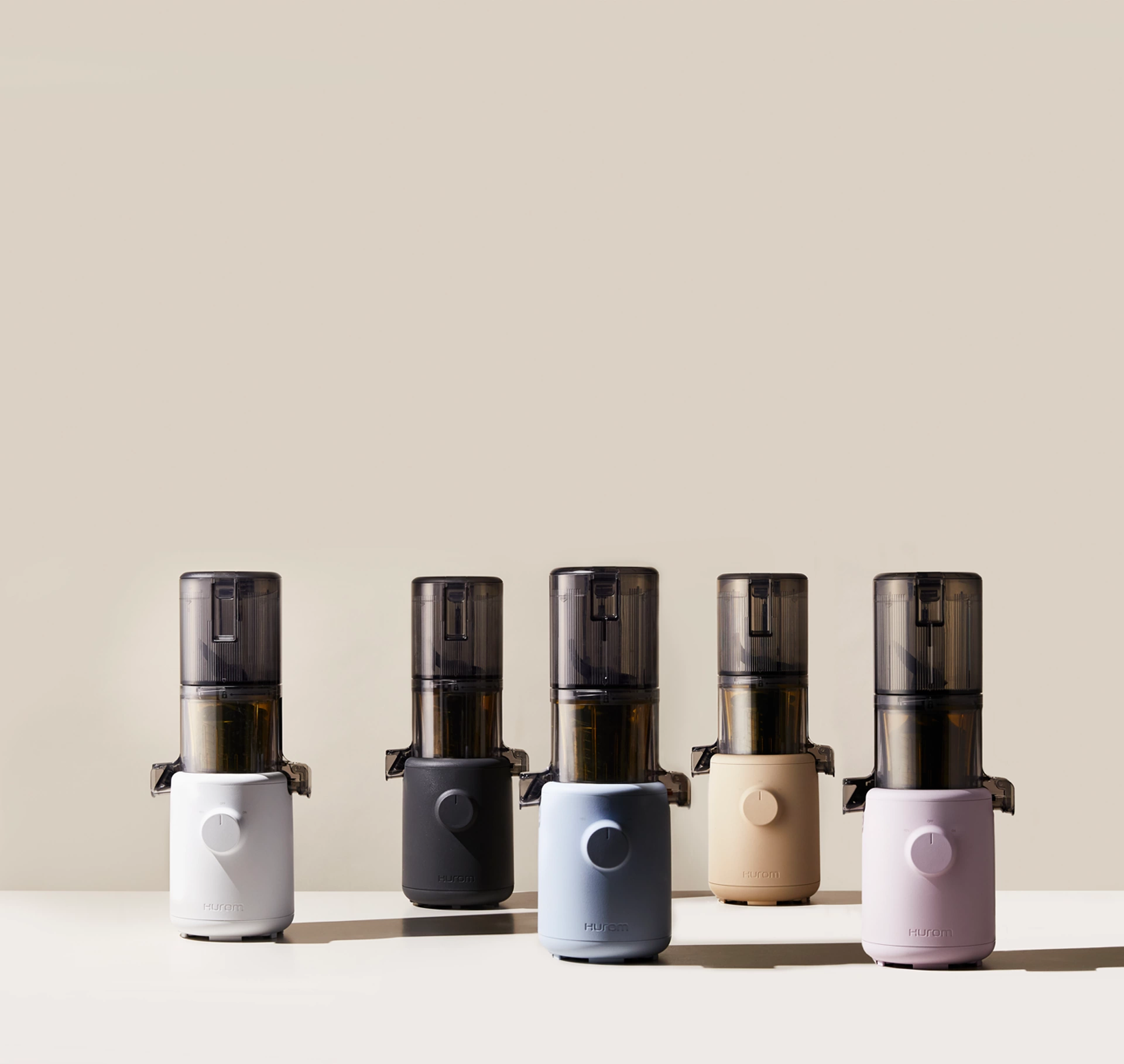 Slim composition for Less Waste
It is composed of only essential components to help protect the environment.
* Less Waste: An environment-friendly value or lifestyle that aims to prevent environmental pollution and protect nature by reducing the amount of emission of wastes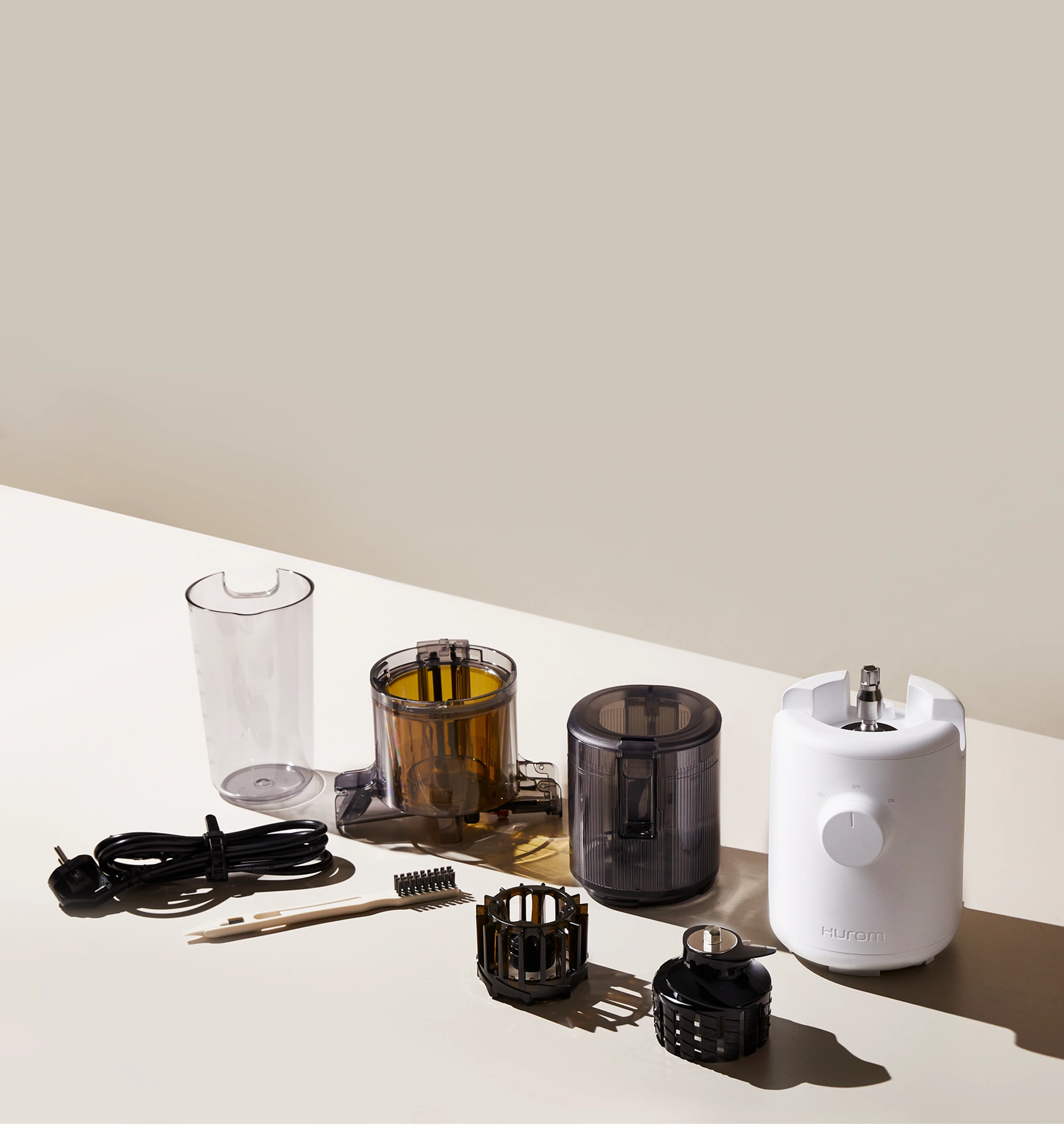 Product specification
Model:

H310A Series

Size:

172 x 160 x395 mm

Weight:

3.4 kg

RPM:

37~43 rpm

Capacity:

220 ml

Power:

100 W

Rated usage time:

15 min

Voltage:

100-240 V

Frequancy:

50-60 Hz