Hurom H320N Titanium Grey Slow Juicer
The Hurom H320N juicer is the successor to the cult bestseller Hurom H-AI. The H320 is the ultimate in performance and maximum juice clarity. The largest batch opening on the market, allowing you to squeeze whole fruits and vegetables, as well as the auto
Designed for you
The world's first
The world's first slow-running juicer has been developed and patented by Hurom ("Vertical Cold Press Juicers")
Quiet and easy to clean
The quiet motor allows you to start your morning without causing a fuss, and cleaning only takes a few minutes.
Safe juice squeezing
Hurom juice squeezers are 100% BPA-free and have no blades or sharp parts, making them safe for your whole family.
Delicious, unprocessed juice
.
Slow-speed juicing allows you to extract more juice that retains its flavour and nutritional value for up to 72 hours.
More nutrients, minimal oxidation
Natural auger shaft movement minimises degradation of valuable nutrients, ensuring that the natural flavour and nutritional value of the juice is retained.
Hurom H320N - One juicer, many possibilities !
Key features of the H320N model:
highest squeezing efficiency and maximum clarity of the squeezed juice
the largest batch chamber on the market, allowing you to squeeze whole fruits and vegetables
innovative batch chamber for automatic squeezing
versatility - allows preparation of juices, mousses or vegetable milk
trouble-free, quiet brushless induction motor
uses a powerful but extremely energy-efficient motor of only 200W with high torque.
Squeeze out every drop of juice with the Hurom H320N. Efficient squeezing has been ensured thanks to the spiral structure of the plum roller made of ULTEM and the robustness of the sieves that filter large chunks of produce. Thanks to a slow speed of 43 rpm, which reduces heat generation and oxidation, squeezed juices are richer in nutrients. The H320N will give you high clarity as well as intensity in your freshly squeezed juice!
Thanks to the fine mesh strainer and Ultem auger shaft, every drop of juice will be squeezed out!
Ultem auger shaft with spiral structure ensures efficient juice squeezing. The robustly designed extraction strainer filters out larger pieces. Slow auger speed (50 RPM), which reduces heat generation and oxidation, allows you to get the best quality juice. Savor the delicacy of the juice and its deep flavor as you drink.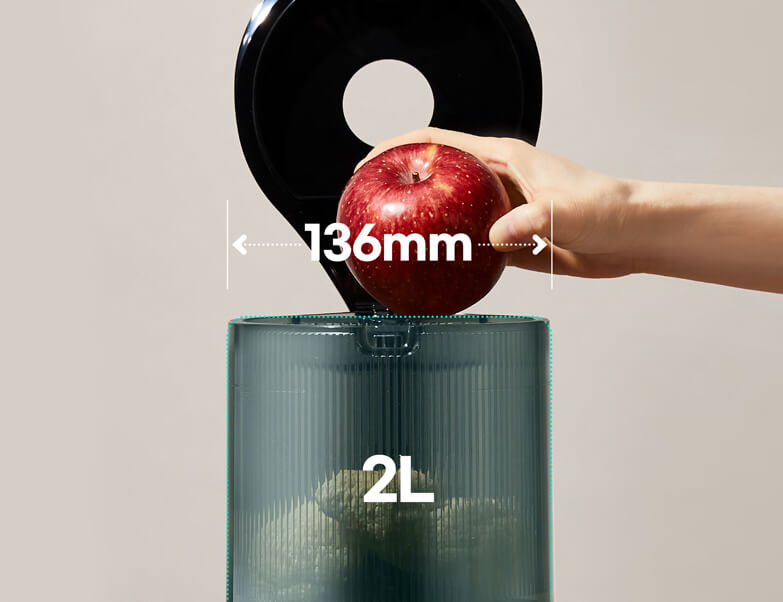 Large inlet with a width of 13.6 cm
The inlet opening is 3 times larger than the previous 4.5 cm. Now you can put apples and oranges whole into the batch chamber. The batch chamber, with a capacity of 2 L, allows you to put in a large amount of fruits and vegetables at one time. An additional inlet opening allows you to add ingredients at any time, even during the squeezing process.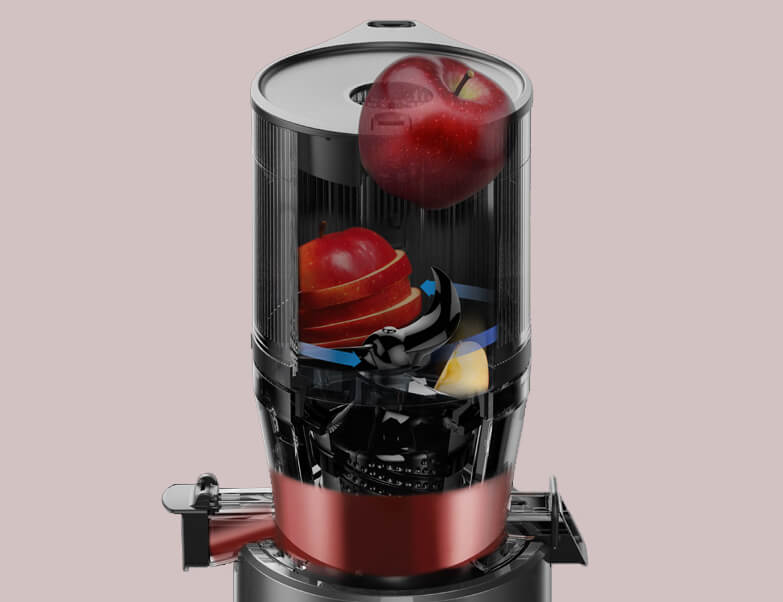 A smart auto-squeeze function that automatically slices and squeezes ingredients
You can put uncut ingredients into the large batch chamber, which will be automatically sliced, fed into the squeezing chamber and squeezed. In a nutshell, to get fresh, healthy juice, all you have to do is fill the batch chamber and start the Hurom H320N juicer. This will save your precious time.
Rotating brush for smooth juice extraction
The rotating brush rotates very slowly at 17 rpm, making it easier to squeeze juice. The brush cleans the fine mesh screen while simultaneously stirring the juice. As a result, even juices with different consistencies are squeezed with remarkable ease.
Specification of materials used in the production of the juicer - BPA FREE plastics, stainless steel
The main material used in the production of the squeezing elements are non-toxic ULTEM , Tritan and stainless steel. Tritan, is the material from which baby bottles are made. The strainers produced from stainless steel, which is less prone to germs, and Ultem, which is very hard and non-toxic. The auger shaft is also made of Ultem. Ultem is 8 times harder than common plastics so it is able to squeeze the juice accurately.HUROM carefully selects materials, taking care of your health.
Protection against incorrect installation
Motor overload protection
Unique features of the engine
Brushless Induction Motor (BLDC)
Extremely quiet around 50 bB
Very low electricity consumption
10-year manufacturer's warranty on the engine
Screw shaft made of durable and safe ULTEM (BPA free)
Squeezing bowl made of Tritan (BPA Free)
Components in contact with juice free from bisphenols (BPA free)
Pressing whole fruit and vegetables
Supply voltage / power supply
RPM of the sqeezing screw
Diameter of the feed hole
HUROM - only original products.
Buy only original products from the Polish distribution of Hurom.
Produced under the HUROM warranty.
Premium quality - made in South Korea.
Make sure you have the highest quality.
Register your Hurom squeezer to receive a 10 year parts warranty.
---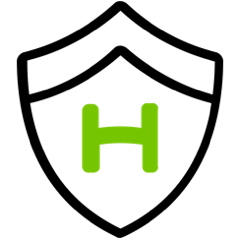 Our Slow juicers are covered by a 10-year manufacturer's warranty*.
*2 years manufacturer's warranty, plus an additional 8 years warranty if you register your product.