2017-08-04
Hurom H-AF w Pytanie na Śniadanie
We invite you to watch an excerpt from the program "Question for breakfast" aired on 02.08.2017 on TVP2. One of the topics was gadgets for preparing homemade preserves, about which Magdalena Kordaszewska, editor-in-chief of zabawkowicz.pl, talked.
Among the presented products was our latest model slow juicer of the Hurom H-AF slow-rotating machine, from the Hurom Alpha series.
See how fast and easy it is to prepare juice and what the presenter says about the juicer.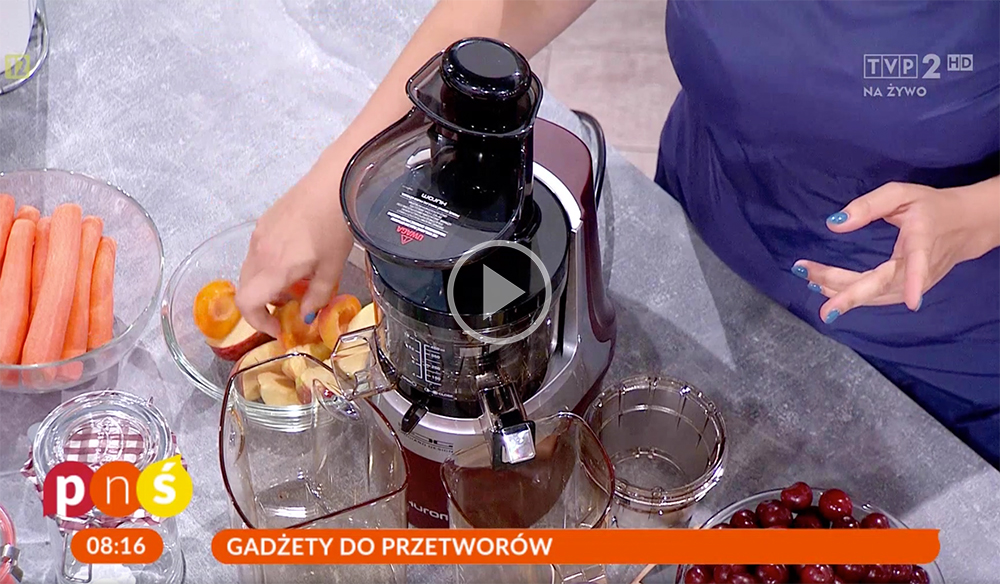 Check out the bestseller offerings:
Also read: