2017-06-12
Hurom prezentuje nową technologię Alpha Plus
Hurom, in cooperation with the well-known Italian design studio Giugiaro Design, has developed two new models of limited edition juicers. The Hurom H-AE and Hurom H-AF are distinguished by their unconventional design and accents reminiscent of automotive components.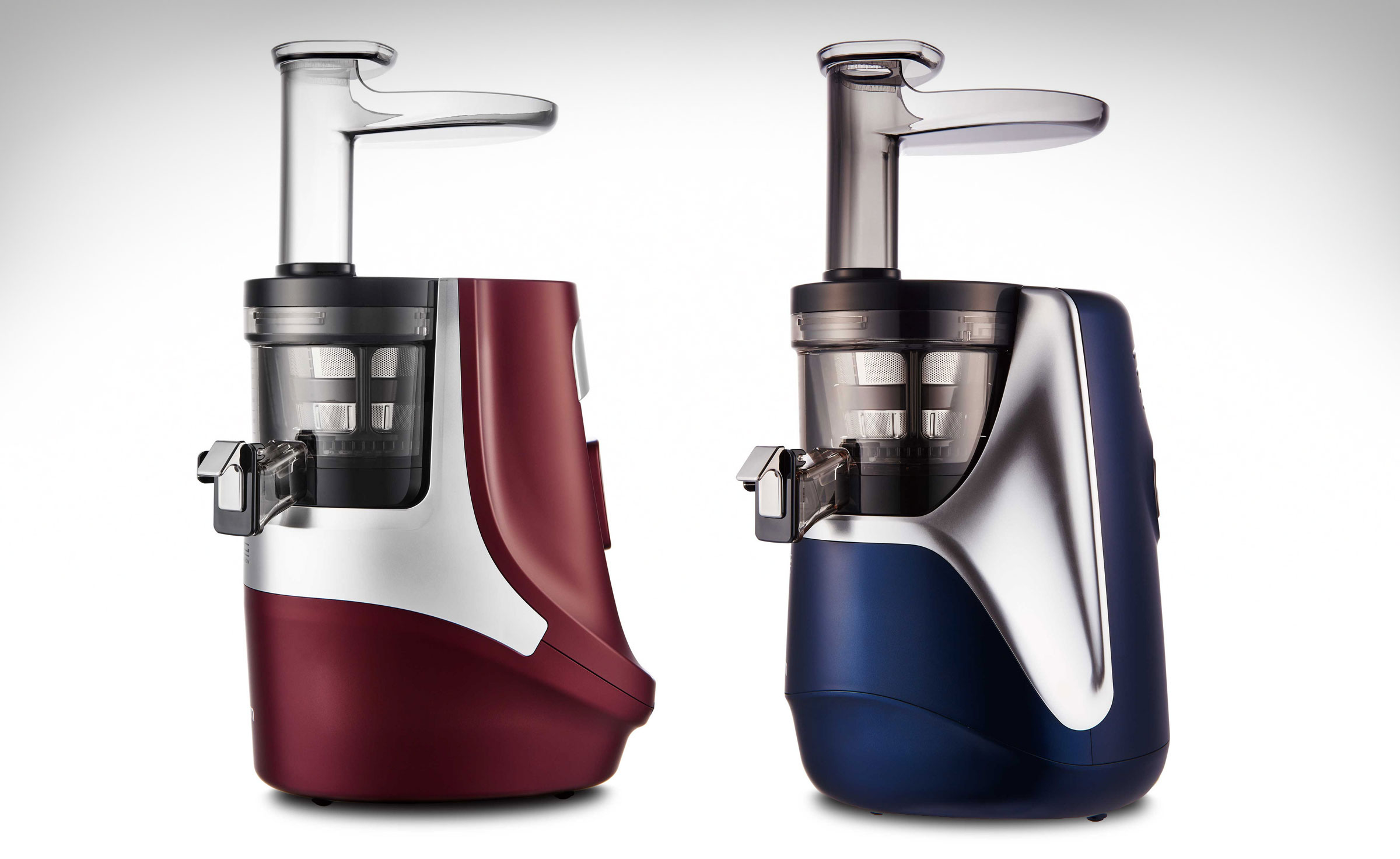 The new models of the juicers are not only a new design. These are the first models made with the latest Hurom Alpha Plus technology
The new technology introduces a second, lateral and, most importantly, larger feed opening through which larger pieces of fruits and vegetables can be inserted into slow juicer than before. This opening is connected to the platform, which is inclined at a 4% angle, making it much faster to place small, round fruits into the juicer.
The new bowl design minimizes pulp buildup and makes it easier to install and remove components slow juicer.
Learn more about
Hurom Alpha Plus
technology.
Check out the bestseller offerings:
Also read:
Recommended
1 290,00 zł

incl. VAT

/

1

szt.
Lowest price in 30 days before discount
1 489,00 zł
/
1
szt.
Regular price
1 889,00 zł

incl. VAT
/
1
szt.