Is the SIRT diet for you?
2020-12-08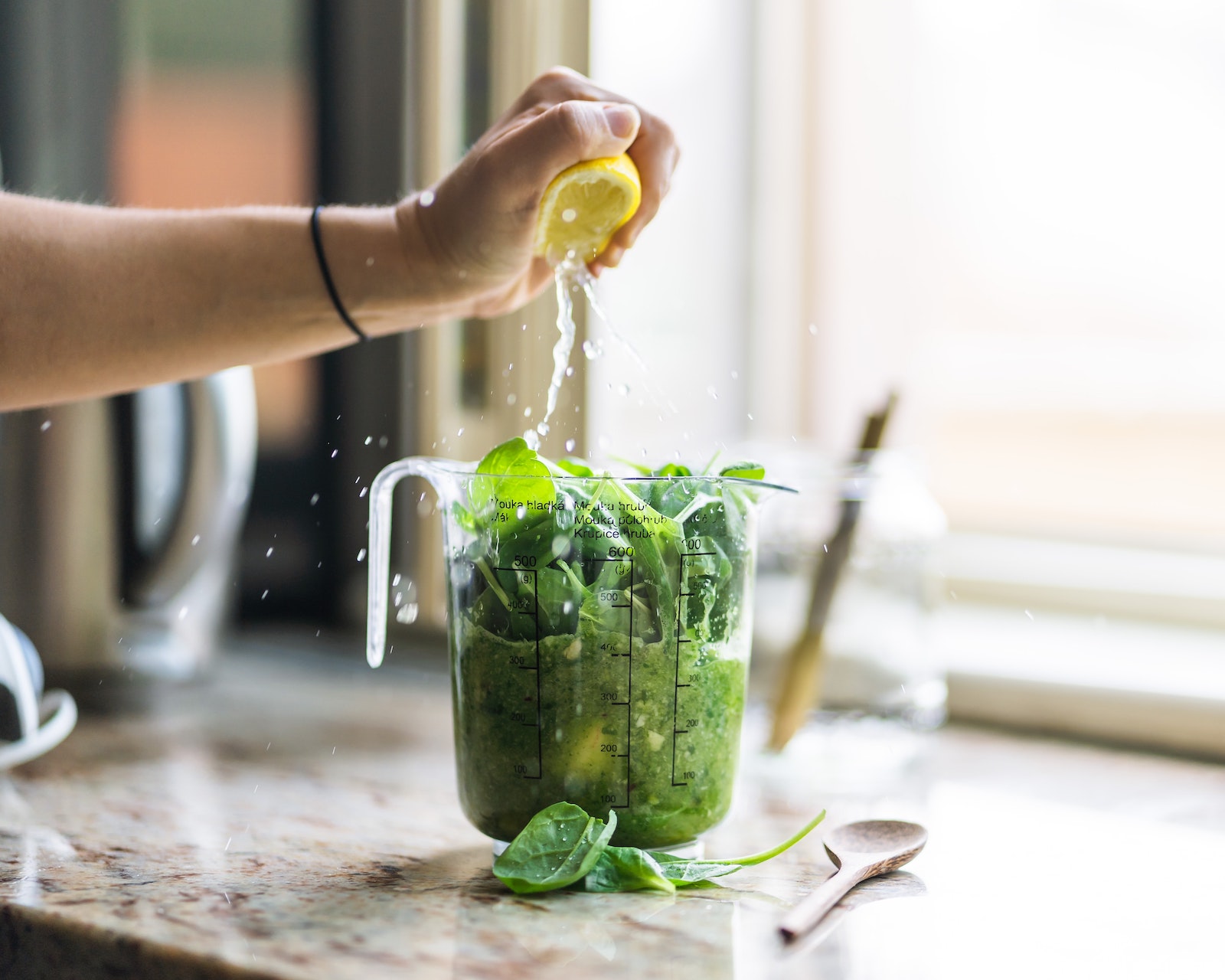 The Sirt diet has become wildly fashionable, especially after the famous metamorphosis of singer Adele, who lost as much as 45 kg thanks to it. Its basis is healthy smoothies made in a slow juicer and enzyme-activating products. Are you curious about what exactly it consists of? Or are you ready to give it a try, but don't know how to make Sirt smoothies? Keep reading to learn the basics and learn how to make the healthiest drinks from fruits and vegetables.
Today you will learn about:
-what is the Sirt diet,
-what are the principles of the Sirt diet,
-what are the recipes for green smoothies according to Sirt.
Sirt diet - for whom and what it really consists of
The Sirt diet, also known as the Adele diet or the sirtuin diet, was developed in 2016 by University of Surrey scientists and nutritionists Aidan Goggins and Glen Matten. They published a book outlining the results of their research, which has become a worldwide bestseller. What is the Sirt diet all about?
The diet is related to sirtuins, a group of seven protein enzymes found in our bodies. They have a potentially beneficial effect on slimness and health maintenance, slowing the effects of aging and the development of age-related diseases (including even cancer). Sirtuins have been called slimness and longevity genes, although research on their effectiveness is still ongoing. The Sirt diet is based on the consumption of foods containing sirtuin activators - it involves consuming as many antioxidant foods as possible. We are talking about polyphenols, flavonoids, alkaloids and isoflavones.
Is the Sirt diet healthy
The Sirt diet, which introduces significant restrictions in the first week, should be safe and healthy for the average healthy adult. Unfortunately, people with diabetes and other chronic diseases should consult their doctor. Dietitians also advise that if the first stage is too difficult and makes you feel bad, you can only start with the second stage.
Sirt diet - the rules you need to know
The Sirt diet is based on several important rules that must be followed:
-eat 4 meals a day, no more often than every 1.5 hours - the last one at 7 pm at the latest;
-in addition to the diet try to do regular physical activity,
-rely on vegetables, smoothies made with a slow juicer and other healthy products;
-do not consume sweets, sugar and fast food,
-try to choose gluten-free products;
-add the following to your diet: buckwheat, green tea and black coffee, olive oil, red chili peppers, turmeric, red onions, strawberries, dark chocolate, leafy greens (kale, celery, spinach, etc.) nuts, among others.
However, before you go on the above, you should know that the first week is the most difficult. For 4 days you can only drink green smoothies and eat 1 solid meal... not exceeding 1000 kcal. This is extremely low, as such values do not supplement the energy needs of any person, but thanks to the large amount of healthy ingredients, these few days should not do any harm to your health. After 4 days, you should increase the calories of the diet to 1500 kcal, consuming 2 green smoothies and 2 meals. This is what the first stage of the Sirt diet looks like.
The second stage begins as early as day 8 and involves a week without caloric restriction - it is recommended to consume 1 smoothie, which you can make in a Hurom slow juicer, and 3 meals with products rich in polyphenols. From the 15th day of the diet, there are virtually no more restrictions, except to follow the basic rules of the diet and try to drink 1 green smoothie a day. From the 15th day, the final stage, intended to last a lifetime, begins.
Sirt diet - smoothie recipes
Basic Sirt green smoothie:
-75 g of kale;
-30 g arugula;
-5 g of parsley leaves;
-2-3 stalks of celery (including leaves);
-half an apple;
-half a lemon or lime;
-half a teaspoon of matcha green tea;
-1-2 cm of fresh, peeled ginger.
Prepare juice from all of the above ingredients in a slow-speed juicer (except for the tea).
Green smoothie recipe #2:
-2-3 stalks of celery,
-1 green cucumber,
-5 g parsley leaves;
-half a lemon or lime;
-half an apple;
-half a cup of cooled green tea.
Squeeze the juice of cucumber, celery, parsley, lemon and apple in a slow juicer, then mix it with green tea.
Sirt green smoothie recipe #3:
-a few kale leaves;
-1 head of romaine lettuce;
-2-3 stalks of celery;
-1 cucumber;
-1 green apple;
-1 lemon or lime;
-2-3 cm of fresh ginger.
Prepare the juice in a slow-speed juicer.
Sirt diet smoothies
Want to try the Sirt diet to see if it's for you? Keep in mind the basic principles and recommendations and get the best Hurom slow-speed juicer. After all, green smoothies and juices are the basis for healthy eating and taking care of your beautiful appearance.