Slow juicer - is it worth buying a more expensive one?
2022-03-15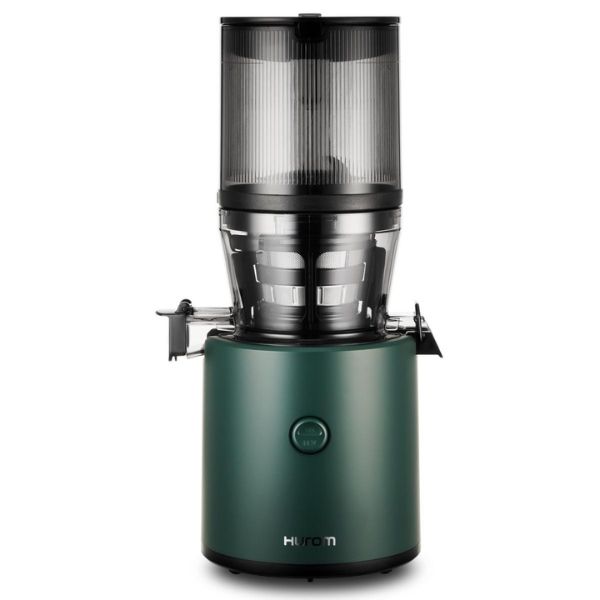 Types of juicers
The first factor that differentiates the price of juicers is their type. These devices can be manual or electric. The first version is small and lightweight. Thanks to its size, it is very handy and will fit into any bag. This makes many people take this equipment on the go. The manual device is used to create drinks from leafy vegetables and herbs. However, these cheap juicers have their downsides. To use them, it is necessary to use force and spend a considerable amount of time. In addition, you are not able to extract a large amount of juice with them.
Electric juicers are more expensive than manual models. Their price tag, however, varies greatly. These appliances come in a vertical version, which is cheaper, and a more efficient and faster horizontal one.
In addition, these devices are divided into:
citrus squeezers - they are used to squeeze oranges, grapefruits or lemons. They are small, and their capacity is between 0.2 and 1 liter,
single-screw squeezers - there are two variants of these: blade or bladeless (they have a contoured screw shaft). A faster, though less healthy way of obtaining juices is a device with blades. Using it, a lot of nutrients are lost, so a better option, however, is the bladeless version,
twin-screw ju icers - considered by many to be the best juicing equipment. They produce the drink with the help of two rollers that crush fruits and vegetables, while leaving all the nutrients.
Among the above-mentioned devices, twin-screw and single-screw slow juicers receive the best reviews. Their higher price is combined with higher efficiency and other features that make them more cost-effective.
Technical parameters of juicers
A real hit on the market is the slow juicer, is it worth overpaying when buying one? Of course not! When deciding on this equipment, read carefully the technical parameters. This will allow you to pay a price adequate to the number of functions and features of the juicer. In addition, it will allow you to choose the most useful device for you. What technical parameters to pay attention to and why should you choose proven Hurom equipment?
Motor power - the higher the power, the greater the capabilities of the equipment. High power will allow you to create juices from hard fruits.
Easy operation - will save you time and nerves. In Hurom equipment, all you need to do is set the lever that determines the density of juice in the right position, and the rest will be done for you by the juicer.
Construction - Hurom slow-running ju icers have a very large feed opening, making it easy to insert fruits. They are also equipped with innovative sieves that ensure high juice clarity. They are also distinguished by the function of automatic feeding of ingredients into the juicing chamber.
Slow auger operation - a lot of revolutions per minute causes the juice to heat up and oxidize, and this affects fewer nutrients. To ensure their optimal amount, choose equipment whose augers rotate very slowly. In addition, thanks to this feature you will squeeze every fruit to the last drop.
Easy cleaning - thanks to this feature you do not have to worry that your equipment will stop working properly.
The length of the warranty is also worth noting. Hurom juicers come with a 10-year warranty. This makes them extremely affordable slow juicers, as they will stay with you for many years.
Versatility of a slow juicer
Wondering: a slow-speed juicer cheap or expensive, it is worth considering one more aspect, namely its versatility. You can choose equipment that only squeezes juices or, paying a little more, buy a device that has several uses. The second solution is a big savings! Our juicers have:
an ice cream attachment,
juice density adjustment handle,
squeezer for citrus,
filter for clear juices,
filter for thick juices,
tofu mold.
With many Hurom models you will not only squeeze fruits and vegetables, but also make ice cream, sorbets, nut milk and even pasta. Many of them also have a function to grind produce.
Slow juicer: cheap or expensive?
When considering whether to buy cheap slow-speed juicers, it is worth considering many factors. Especially since more expensive equipment can offer you much more. First of all, they are made of more durable materials, so they will stay with you for many years. Cheaper models can quickly deteriorate and you will need to purchase another piece of equipment. More expensive juicers are also equipped with many additional features and are more efficient and faster. All this makes the low price only seemingly more cost-effective equipment. Check out our offer and see for yourself that the Hurom brand is a more economical solution!